Menus
2017/2018 Meal Prices
| | | | | |
| --- | --- | --- | --- | --- |
| School Meal Prices | Elementary | 6-8 Students at K-8 Schools | Middle | High School |
| Breakfast - Full Paid | $2.00 | $2.00 | $2.25 | $2.25 |
| Breakfast - Reduced-price | $0.30 | $0.30 | $0.30 | $0.30 |
| Lunch - Full Paid | $3.00 | $3.50 | $3.50 | $3.50 |
| Lunch - Reduced-price | $0.40 | $0.40 | $0.40 | $0.40 |
| Milk | $0.50 | $0.50 | $0.50 | $0.50 |
| Milk - Adult | $0.55 | $0.55 | $0.55 | $0.55 |
New District Charge Policy Effective January 1, 2018
San Juan's equity work includes ensuring all students have what they need to be successful in school. Students who are hungry can't concentrate in class!
Effective January 1, 2018, San Juan Unified School District (SJUSD) will offer a full meal to all students in grades TK-12 even if they do not have money to pay for the meal or have a negative balance on their meal account. Students whose parent or guardian does not have money to pay for the meal or who has unpaid meal fees shall not be shamed, treated differently, or served a meal that differs from what a student whose parent or guardian does not have unpaid school meal fees would receive. This policy applies to reimbursable meals. It does not apply to a la carte meals or items. This includes milk and snacks.
Please contact Nutrition Services at (916) 979-8966 if you have any questions.
Meal accounts can be prepaid using credit or debit cards by creating an account with My School Bucks. Visit www.myschoolbucks.com.
Click on the bar below for special meal accommodations, food allergy information, and a link to our Special Meals and Accommodations form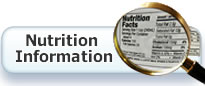 Meals, foods and beverages sold or served at schools meet state and federal requirements based on the USDA Dietary Guidelines. All meals, foods and beverages are prepared and served by qualified child nutrition professionals. We provide students with access to a variety of affordable and appealing foods that meet the health and nutrition needs of students.
Click arrows to scroll through months

Nutrition Info

6-8 for K-8 Lunch.pdf
Elementary Breakfast.pdf
Elementary Lunch-Cameron Ranch, Deterding, Legette.pdf
Elementary Lunch.pdf
High School Asian Express.pdf
High School Border Cafe.pdf
High School Breakfast.pdf
High School Lunch.pdf
Laurel Ruff Breakfast.pdf
Laurel Ruff Lunch.pdf
Middle School Breakfast.pdf
Middle School Lunch.pdf
Snack.pdf


Special Meals/Accom. Form

Allergen Worksheet.pdf Special Meals and-or Accommodations Form.pdf