Welcome to Nutrition Services!
We know that good nutrition and learning go hand in hand.

The Nutrition Services Department is made up of a team of food and nutrition professionals that are dedicated to students' health, well being and their ability to learn. We support learning by promoting healthy habits for lifelong nutrition and fitness practices.
Due to USDA mandated changes to the 2015-2016 Free & Reduced Meal Application forms, paper meal applications will not be available until after July 10. On-line meal applications are now available by clicking on the Meal Applications button to the left and then clicking on the Rocket Scan/Online button. Nutrition Services apologizes for the inconvenience.
Summer Meal Program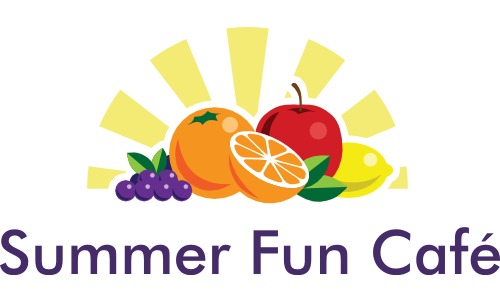 Monday - Thursday, June 8 - August 6
Free summer meals for all children 18 and younger
No Enrollment - No Paperwork - No Income Requirements
Please click here for more information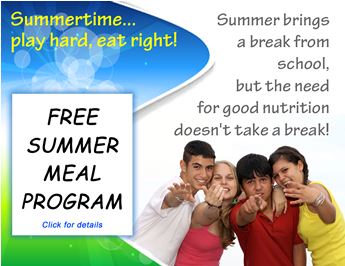 Picnic in the Park!

Good nutrition is essential for learning in school. Continuing healthy eating habits is also important during the long hot summer months. Eating nutritious foods helps ensure students keep right on learning throughout the summer.
Make good nutrition a priority all summer long, and students will return to school in the Fall healthy, sharp and ready to learn.
Click on the Summer Menu buttons below!


Free & Reduced Meal applications are available online by clicking the Meal Applications icon on the left side of this page, at the Nutrition Services office at 3738 Walnut Ave., Carmichael, CA 95608, and at every school office and cafeteria.
Meals, foods and beverages sold or served at schools meet state and federal requirements which are based on the USDA Dietary Guidelines. We provide students with access to a variety of affordable and appealing foods that meet the health and nutrition needs of students.

Competitive Food Laws for schools changed July 1, 2014 - click here for more information.

______________________________________________________________________________